I first noticed Suzy's
blog because of her Summer Beginner Quilting Lessons, which I was interested in due to me having pondered about starting a quilt for a while. Suzy is a really versatile crafter and has posted a whole bunch of other tutorials

, too.
Suzy also owns an Etsy shop where she sells the most beautiful painted eggs:
Every Thursday, Suzy runs her Commercial Break Thursday link-up party. This feature encourages other bloggers or shop owners to showcase their wares, no strings attached. Suzy says that "a
little bit of advertising and self promotion never hurts", and will pick one person from the entries each week in order to showcase their work. And guess who was the lucky pickee last week? Correct! Moi!
Today, as a thank you to Suzy, I would like to encourage you guys to have a little look around her blog or
shop
. She is a very friendly lady, so go say hi, be shameless and promote yourself!

P.S.: Only a few more days left to enter my giveaway! Click the button and make my day!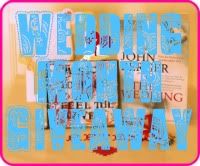 © All The Live Long Day (unless otherwise stated)