My partner in the Great Big Stitched Postcard Swap, Kristin, send me this lovely painted and stitched postcard from Virginia.
This scan does not really give it justice.
Kristin wrote that the theme of the swap,
BLOOM
, reminded her of the painter
Duncan Grant
, and she honoured him with this painting of a vase. She used acrylic paint, watercolor crayons, Stabilo Marks All pencils and ink.
I am very happy with my postcard and will find a good place for it to be
displayed in my home.
If you would like to see what other people have made, check
here
.

P.S.: Make sure to enter my giveaway! Click the button to check it out!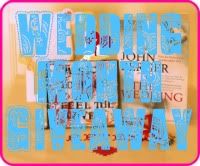 © All The Live Long Day (unless otherwise stated)